Science

Every inch of coastline from Oregon and Alaska has been imaged and mapped by ShoreZone. Scientists and researchers rely on ShoreZone for high-quality, easily accessible information.


photo: Whale Bay, Prince William Sound, Alaska. Alaska ShoreZone.

Safety

Oil-spill response, marine debris clean up, and search-and-rescue efforts - ShoreZone is there.


photo: Kivalina, northwest Alaska. Alaska ShoreZone

Adventure

Kayakers to boat captains. People use ShoreZone to choose routes and resting places, exploring the coast from the comfort of home.


photo: Aialik Bay, Kenai Peninsula, Gulf of Alaska. Russell Hood.

Nature

Crystal-clear video and calendar-quality still images, all online. Wondering how to get it? Our YouTube tutorials can help.


photo: Oregon ShoreZone
Use ShoreZone
Learn to Use ShoreZone
Examples of Use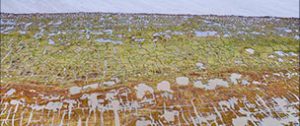 ABOUT SHOREZONE
ShoreZone takes a close-up inventory of the biology and geology of North America's Pacific coast from Oregon to Alaska and in-between. People use the coastal data, imagery, and maps to manage the coast for the benefit of the many animals and plants, people and industries who depend on it.
ShoreZone's baseline data improves our ability to understand, respond to, and plan for the dynamic coastal changes taking place in the Pacific Northwest and Alaska – changes such as increasing storm frequency and coastal erosion, projected increases in shipping traffic, and offshore oil and gas development. With ShoreZone coastal managers have access to data to support planning and response efforts.
Dozens of partners are helping to make millions of photos, video, maps, and digital habitat data available online to the public for free.
SHOREZONE COVERAGE
See a larger resolution coverage map of Alaska and the West Coast.